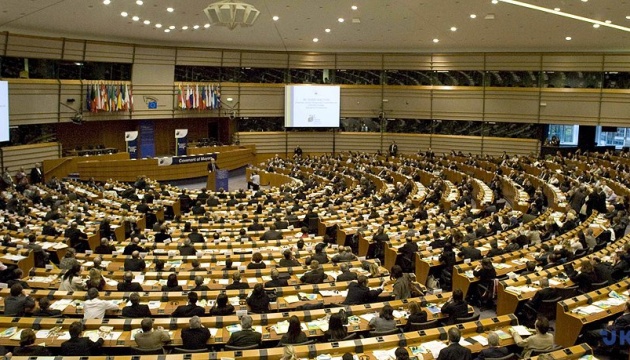 EU proposes appointing special envoy for Crimea and Donbas - draft resolution
The European Parliament emphasizes the need to appoint a special EU envoy for Crimea and Donbas.
This is stated in a motion for a resolution on the situation in the Sea of Azov, which was made available to Ukrinform.
"The European Parliament calls on the VP/HR to follow more closely the evolving security situation in the Sea of Azov, given its growing potential for conflict on Europe's doorstep, which may have wider security implications affecting the EU and its Member States directly. In this regard, [the EP] considers that it would be very useful to appoint an EU Special Envoy for Crimea and the Donbas region, whose responsibilities would also cover the Sea of Azov," the draft document says.
MEPs also call on the Organization for Security and Cooperation in Europe (OSCE) to extend its monitoring mission mandate to the Sea of Azov or to establish a separate international monitoring mission for this body of water.
The European Parliament will vote on this resolution on Thursday.
As was reported earlier, Russian security forces detain vessels heading to Ukrainian ports in the Sea of Azov. Such actions by the aggressor state are in violation of international maritime law, aimed at undermining the economic, political and security interests of Ukraine in the region.
op