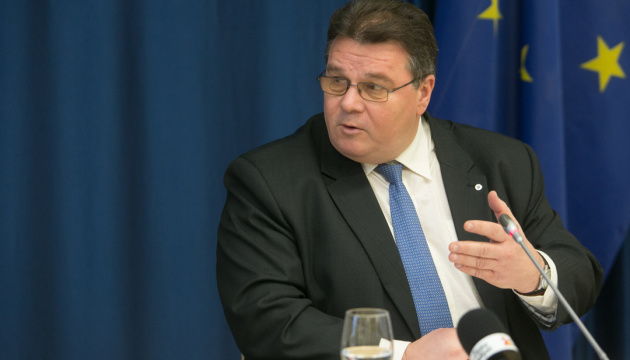 Linkevičius: External aggression ongoing in Ukraine, not internal conflict
The external aggression from a stronger neighbor is ongoing in Ukraine, not an internal conflict.
"The Ukrainians have the right and the duty to protect themselves and are fighting with a very powerful force. It is not an internal conflict. It is a fight against external aggression," Lithuanian Foreign Minister Linas Linkevičius said at the Warsaw Security Forum 2018 on Wednesday, an Ukrinform correspondent reports.
He noted that the military potential of Russia was incomparable with that of Ukraine, but Kyiv made all the necessary efforts to protect the country.
The Lithuanian minister stressed that the Ukrainians were protecting their homeland from a very specific enemy and had the full right to defend their sovereignty and territorial integrity.
Linkevičius added that if someone still doubted, he had a simple answer: "Ukraine is a sovereign country that has the right of self-defense."
ol