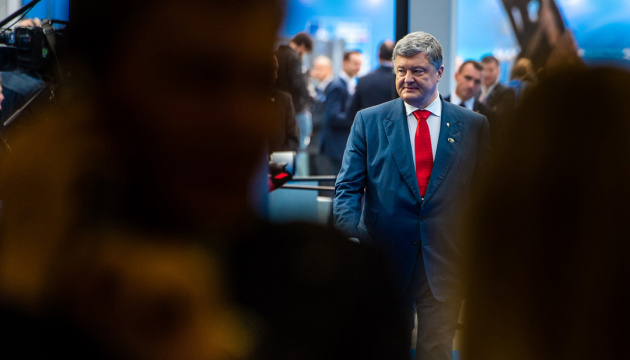 Poroshenko: International experts already enhancing cyber security on eve of election
President of Ukraine Petro Poroshenko says that the international experts from the European Union and the United States already cooperate with Ukrainian experts in protection against external interference in electoral processes.
"I want to mention I have addressed with relevant proposals our partners in the European Union - Germany, France - and our partners in the USA with a request to share experience, including legislative, on the prevention of interference in electoral processes. Our partners have already sent experts who cooperate with our specialists in cyber security, in protection against external interference, and this work will be continued," the Head of State said in an interview with ZIK TV channel.
He assured that Ukraine would make every effort to prevent Russian interference in upcoming elections.
Poroshenko promised that he, as the President of Ukraine, the guarantor of the Constitution and the Supreme Commander-in-Chief, would do everything possible to ensure free expression of will of the citizens and compliance of elections with the democratic standards.
ol