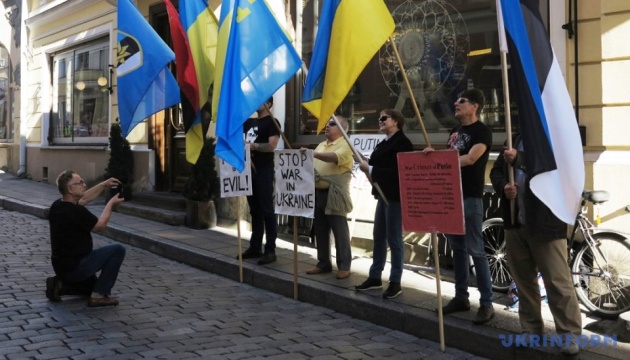 Russian embassy in Tallinn picketed in support of Ukrainian political prisoners. Photo, video
Estonian activists, including members of Ukrainian community, picketed the Russian Embassy in Tallinn demanding to release Ukrainian political prisoners held in Russia and restore territorial integrity of Ukraine.
As an Ukrinform correspondent reports, the slogans of the picket were "Putin - crime. Putin - tribunal", "Free Sentsov", "Free Sushchenko", "Freedom to Political Prisoners", "Crimea is Ukraine", "We do not need Novorossiya!", "Hands off Donbas!" The activists held posters "Putin is Evil", "Flight MH-17 - 298 dead. From Russia with love."
The picket under the Estonian and Ukrainian flags took place in front of the Russian Embassy in Tallinn on Thursday.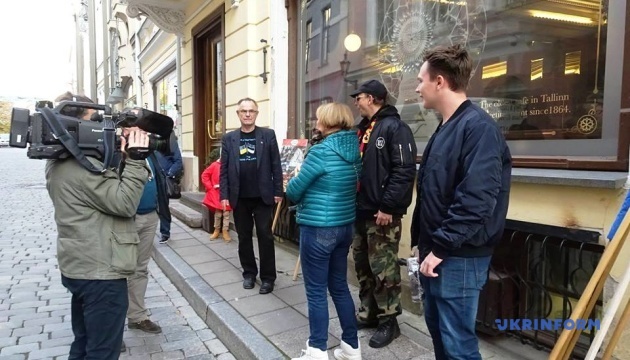 The weekly picketing of the Russian embassy in Tallinn has been lasting for four years already.
Photo and video: Tarmo Kruusimäe, Ants Erm
ol