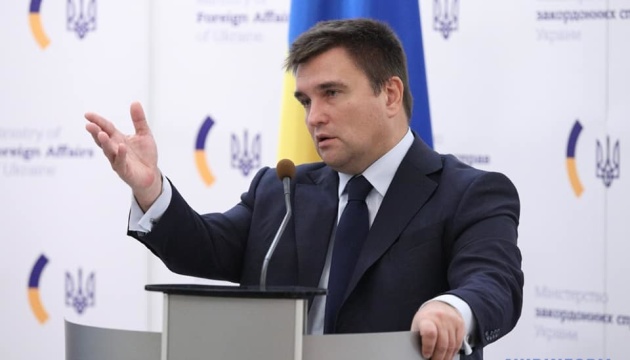 Russia's attempts to use situation in Transcarpathia dangerous for whole of Europe - Klimkin
Ukrainian Foreign Minister Pavlo Klimkin has said he is convinced that Russia has tried and will continue to try to use the situation in Zakarpattia region (Transcarpathia) for itself, and it poses a threat both to Ukraine and the whole of Europe.
He wrote this on his Facebook page.
"As far as Russia is concerned, I hope nobody doubts that it has tried and will try to take advantage of the situation in Transcarpathia. This creates a fundamental danger for Ukraine, for Hungary and for the whole of Europe," Klimkin said.
He said he planned to visit Uzhgorod on October 13 to attend a meeting of the Hungarian Transcarpathian Cultural Association.
The minister expressed surprise that he had been invited to this meeting, since recently, the chairman of the association, People's Deputy of Ukraine Laslo Brenzovych, had appealed to Ukrainian Prosecutor General Yuriy Lutsenko with a call to bring the foreign minister to account for "deliberately fueling national enmity."
"I hope they will be glad to see me. I sincerely rejoice at the upcoming meeting. I love frank face-to-face conversations. They are much more useful and honest than populist attacks or slander," Klimkin wrote.
op