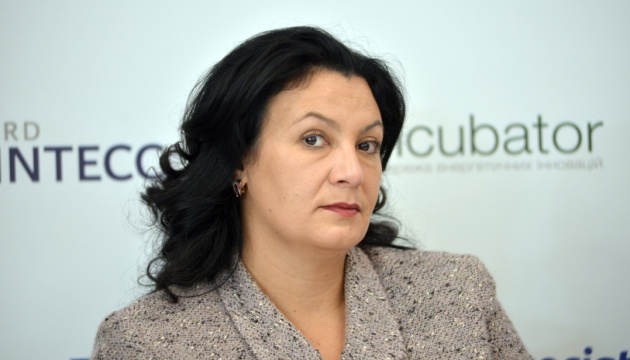 Vice PM Klympush-Tsintsadze: EU should continue to support reform process in Ukraine
Ukraine and the EU have never been as close to each other as they are now. Our partnership, based on common principles and values, already yields specific results in transforming the country and increasing opportunities for citizens.
Vice Prime Minister of Ukraine for European and Euro-Atlantic Integration, Ivanna Klympush-Tsintsadze made the relevant statement, speaking at a round table meeting at the Chatham House, the Royal Institute of International Affairs, in London.
She noted that over the past years Ukraine had managed to launch a series of structural reforms covering almost all spheres of public life, including health care and education, public administration and decentralization, judicial system, security institutions and law enforcement.
The Vice Prime Minister acknowledged that the pace of reforms in Ukraine was not fast enough. However, the priority should be constant evolution, rather than radical unprepared changes, which could have a negative effect or be easily reversed after the next elections.
According to her, the EU-Ukraine cooperation is extremely intensive, but the EU should continue to clearly and actively support the reforms in Ukraine as both Ukraine and the EU enter the election season in 2019.
"We need to get a strong signal from Europe that Ukraine is an equal partner, that our future is in the European family," Ivanna Klympush-Tsintsadze emphasized.
ol