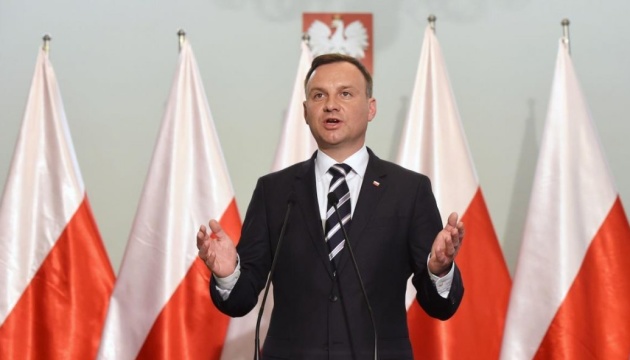 Door to EU membership should remain open for Ukraine - Duda
The door to EU membership should remain open for Ukraine, Georgia and the Balkan countries, Polish President Andrzej Duda has said.
"Poland has been actively supporting the EU's eastern neighbors' rapprochement with the EU and the West, especially Ukraine, Georgia and the Western Balkans, since the beginning of its membership in the EU. We have always emphasized that the door to the European Union should remain open, and we want these countries to become part of the EU in the future," the Polish Press Agency (PAP) quoted Duda as saying in his speech at the University of Zurich (Switzerland).
In the context of common European values, the Polish leader gave an example of the lack of European solidarity with regard to the Nord Stream 2 project.
"I have no doubt that in Europe, based on common values, there will be no place for projects that will benefit only one country (Germany) and will endanger the energy security of all others," Duda said, adding that the issue concerns Nord Stream 2.
op