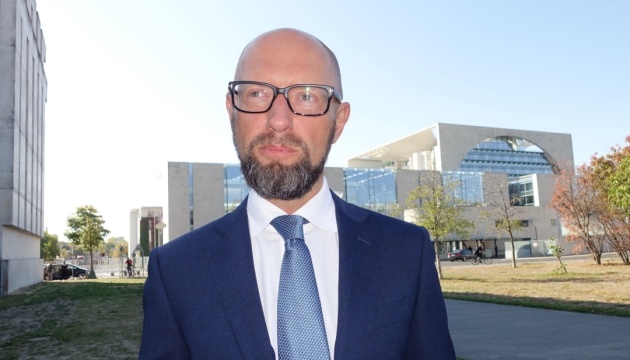 German chancellor to visit Kyiv on November 1 – Yatseniuk
German Chancellor Angela Merkel will pay a visit to Kyiv on November 1.
Former prime minister of Ukraine Arseniy Yatseniuk said this to Ukrainian journalists following a meeting with Merkel in Berlin on Friday.
"She is going to visit Kyiv on November 1. Objectively, she needed additional information before planning the trip," Yatseniuk explained, informing about the meeting, which lasted over an hour.
In addition, the politician announced the Ukrainian-German business forum scheduled for November 29. Merkel wants "Ukraine to be properly presented at the forum," Yatseniuk said, recalling that Germany is one of the largest investors in the Ukrainian economy, investing mostly in "green energy" and in the construction of automobile plants. Yatseniuk also added that the trade turnover between the countries increased by a quarter.
In addition, Merkel and Yatseniuk discussed a program with the IMF concerning the financial and economic stability of Ukraine.
The parties also discussed the Nord Stream 2 project. The common position of Ukraine, the EU and the United States on the preservation of Ukraine as a key gas transit country on the territory of Eastern Europe is on the agenda of the chancellor, and her position remains unchanged – Ukraine should remain a transit state.
ish