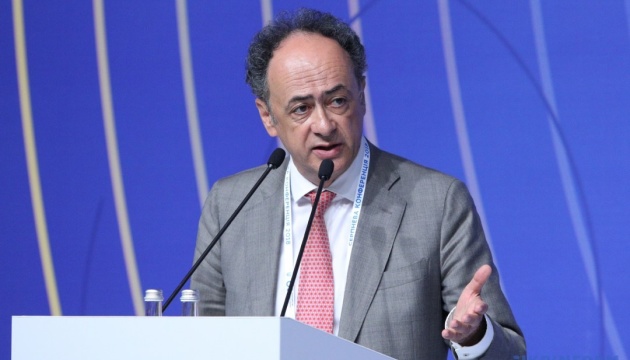 EU expects Ukraine to extend its special status for Donbas
The European Union supports the proposal by Ukrainian President Petro Poroshenko to extend the law on a special procedure for self-governance in Donbas and hopes the Verkhovna Rada will approve a respective bill.
Head of the EU Delegation to Ukraine Hugues Mingarelli said this in a comment to Ukrinform during the EU Network Forum in Kyiv on Wednesday.
We fully support this initiative by President Poroshenko and hope that the Verkhovna Rada will vote for the extension of the special status for Donbas. We have stated since the very beginning that it is important to us that this law be extended after October 10. We believe that everything should be done to ensure the conditions for the further implementation of the Minsk agreements, Mingarelli said.
On October 3, the Ukrainian president registered in the Verkhovna Rada a draft law introducing amendments to Article 1 of the law of Ukraine on the special procedure for local self-governance in some areas of Donetsk and Luhansk regions, which proposes extending until December 31, 2019 inclusive the special order of local self-governance in the occupied Donbas.
According to the current legislation, such a special local government order is in effect until October 10, 2018.
The president says in the explanatory note that the adoption of the law is triggered by the need to provide conditions for the continuation of the peaceful settlement of the situation in the occupied Donbas, to preserve and, if necessary, to strengthen the international sanctions regime, which was introduced in order to restore the territorial integrity and sovereignty of Ukraine.
In addition, the explanatory note states that the adoption of the law should contribute to creating the necessary conditions for the deployment of a UN-mandated multinational peacekeeping operation in the occupied part of Donbas.
The approval by the Verkhovna Rada of the bill is important to keep in place the EU sanctions against Russia.
op