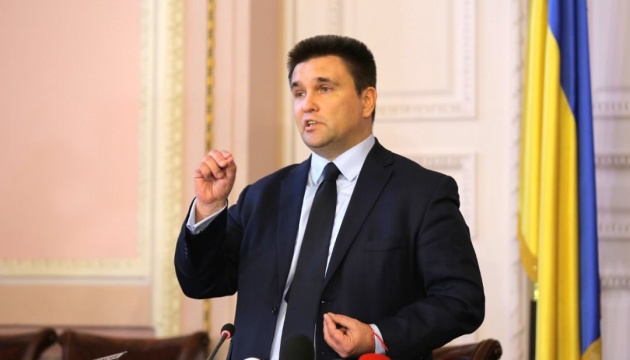 Hungarian consul to leave Ukraine in next few days - Klimkin
The Hungarian consul, who handed over Hungarian passports to Ukrainian citizens in Berehove, Zakarpattia region, will leave Ukraine in the next few days, Ukrainian Foreign Minister Pavlo Klimkin has said in an article for the Yevropeiska Pravda (European Truth) news portal.
"Although there is no need to debate on the specific actions of the Hungarian consul, it is necessary to clearly dot the i's and cross the t's. And we will do it. The consul will return to his homeland in the coming days," Klimkin wrote.
He added that the actions of the Hungarian diplomat contravene the Vienna Convention on Consular Relations, according to which a consular post performs any functions "which are not prohibited by the laws and regulations of the receiving state or to which no objection is taken by the receiving state."
"Both the consul and his managers in Budapest knew perfectly well that we had objections to granting our citizens a second citizenship since the Constitution and legislation of Ukraine foresee only citizenship - Ukrainian. The fact that criminal or administrative liability for dual citizenship is not envisaged in our country does not change the essence of the case. A violation remains a violation, and unfriendly actions remain unfriendly," Klimkin said.
op