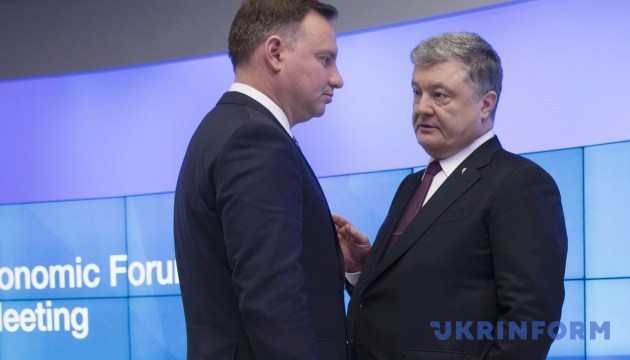 Poroshenko asks Duda to support reform process in Ukraine
President of Ukraine Petro Poroshenko and President of Poland Andrzej Duda, who arrived in New York to participate in the general debate of the 73rd session of the UN General Assembly, held a meeting.
"President Petro Poroshenko reported on the current domestic situation in Ukraine. He asked to support the reform process in Ukraine and also thanked the President [Andrzej Duda] for his statement on the Nord Stream 2 during the meeting with President Trump as well as on the need for peace in Ukraine and the restoration of Ukraine's sovereignty within the internationally recognized borders," head of the Polish President's Office, Krzysztof Szczerski announced, RMF.FM reports.
In addition, Duda held meetings with U.S. President Donald Trump and the presidents of the Three Seas Initiative countries.
Poroshenko and Duda will address the UN General Assembly session on Wednesday.
ol