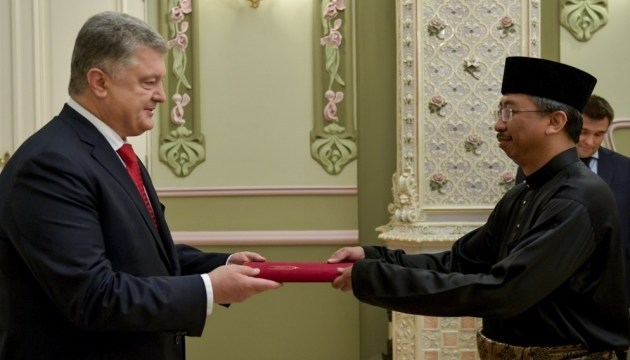 Poroshenko receives credentials from ambassadors of five countries
President of Ukraine Petro Poroshenko received credentials from the ambassadors of five foreign countries, the press service of the head of state has reported.
In particular, the president received credentials from the ambassadors of a number of foreign countries: the Slovak Republic - Marek Safin, Malaysia - Dato Raja Reza Raja Zaib Shah, New Zealand - Mary Patricia Thurston, the Republic of Panama - Enrique Antonio Zarak Linares, the Kingdom of Thailand - Sansanee Sahussarungsi.
During the conversation with the Slovak ambassador, the president expressed gratitude for the consistent support of Slovakia to the sovereignty and territorial integrity of Ukraine, as well as the assistance in the rehabilitation of Ukrainian servicemen wounded in Donbas. The intensification of the Ukrainian-Slovak political dialogue and trade-economic cooperation over the last years was noted. The parties discussed strengthening the interaction of the two countries in the Euro-Atlantic area and in the framework of the regional format "Visegrád Group".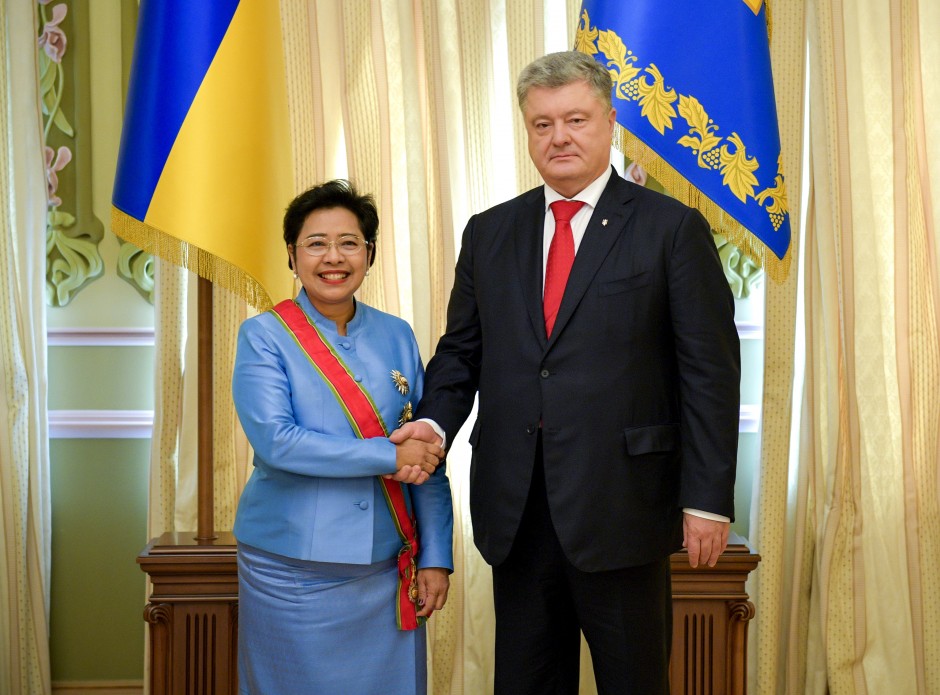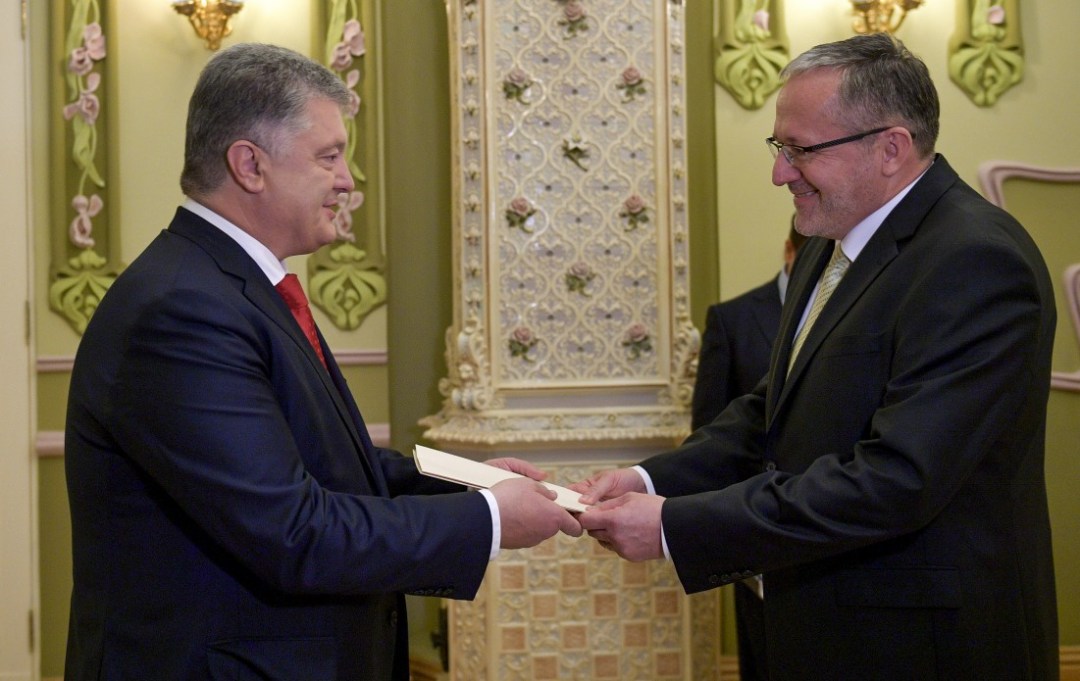 The attention of the Malaysian ambassador was drawn to the importance of maintaining a regular Ukrainian-Malaysian political dialogue. The head of state emphasized the expediency of using the potential of the existing bilateral mechanisms of cooperation, in particular in trade, economic and defense spheres. They also emphasized the need to accelerate holding of the constituent meetings of the relevant joint commissions.
The interlocutors discussed deepening interaction in multilateral formats. The president emphasized the importance of further cooperation in order to bring the perpetrators of the MH17 tragedy to justice.
The head of state expressed gratitude to the ambassador of New Zealand for the support for the sovereignty and territorial integrity of Ukraine. The issue of raising the level of bilateral trade and economic cooperation between the two states was discussed, including New Zealand's investments in the Ukrainian economy. They also touched upon the prospects of launching a dialogue with New Zealand on the liberalization of the visa regime for Ukrainian citizens.
The Ukrainian president and the ambassador of the Republic of Panama to Ukraine considered the issues of intensification of political dialogue and prospects of further interaction in the trade and economic sphere, including deepening of investment cooperation. The head of state expressed gratitude for the continued support of Panama to the territorial integrity and sovereignty of Ukraine.
During the meeting with the ambassador of the Kingdom of Thailand to Ukraine (concurrently), the importance of intensifying bilateral political contacts was emphasized. The positive dynamics of trade between the two countries was noted, which indicates a significant potential for deepening trade and economic cooperation. In this context, the importance of starting the activities of the Intergovernmental Joint Commission on Trade was emphasized.
The president of Ukraine commended the decision of the leadership of the Kingdom of Thailand to appoint the ambassador of the Kingdom of Thailand to Ukraine with residence in the Republic of Poland, not in the Russian Federation.