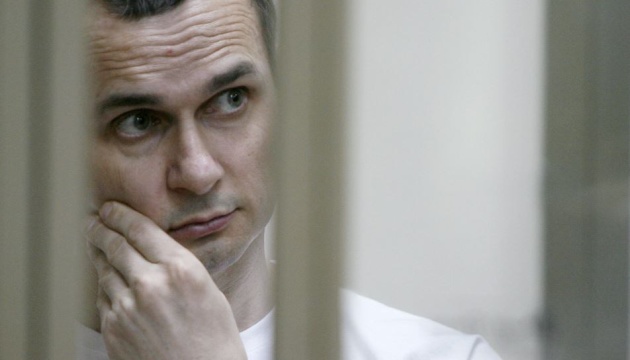 Ukraine parliament nominates Sentsov for Nobel Prize
The Verkhovna Rada has adopted a statement to nominate Ukrainian film director and political prisoner of the Kremlin Oleg Sentsov for the Nobel Peace Prize.
A total of 245 lawmakers backed a respective draft resolution, No. 9040, on Tuesday, an Ukrinform correspondent reports.
"In view of the courageous behavior of Oleg Sentsov, who has been illegally held in the Russian Federation for four years for the manifestation of a heroic non-violent protest against the illegal occupation by the Russian Federation of the Autonomous Republic of Crimea, the city of Sevastopol and certain areas of Donetsk and Luhansk regions, for the promotion of human rights, for the readiness to sacrifice his life for the sake of the freedom of others, the Verkhovna Rada of Ukraine nominates Oleg Sentsov for the Nobel Peace Prize," the statement reads.
The document also says that throughout the entire period of his unlawful detention, putting his life at risk, Sentsov has demonstrated an example of courageous non-violent resistance in the struggle for basic human rights and freedoms.
op