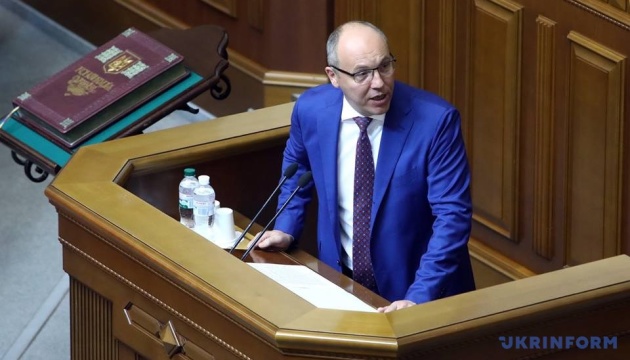 Ukrainian Parliament interested in further cooperation with Atlantic Council
The Verkhovna Rada of Ukraine is interested in further cooperation involving the expertise of the Atlantic Council in implementation of the projects to support reforms, humanitarian, educational and economic initiatives in Ukraine.
"The authority, intellectual capacity and discussion platform of the Atlantic Council could be very useful in promoting the priority issues of bilateral relations and spreading objective information about Russian aggression and development of the Ukrainian state," Verkhovna Rada Speaker Andriy Parubiy said at the meeting with the delegation of the Atlantic Council led by its Executive Vice President Damon Wilson on Friday, the parliament's press service reports.
According to him, the United States is Ukraine's key strategic partner, and the relations between the countries develop dynamically and cover a wide range of areas of interaction and, above all, the challenges associated with Russia's aggression against Ukraine and Moscow's attempts to oppose the entire democratic world.
In turn, Damon Wilson noted that the Atlantic Council "is ready for cooperation with Ukraine. We understand that a battle, which has broken out for Ukraine, is the battle not just for Ukraine but for the fate of the entire free world."
ol