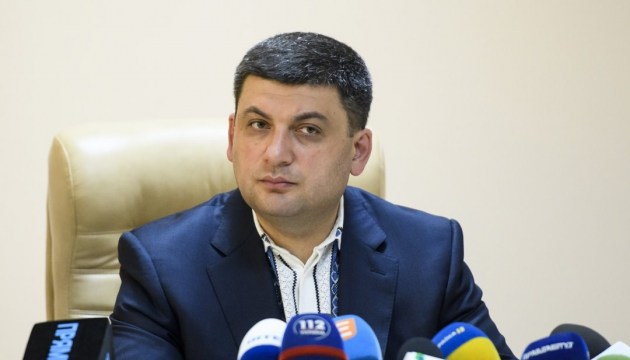 IRI promises to continue supporting democratic development of Ukraine
The International Republican Institute (IRI) will continue to support Ukraine.
President of the International Republican Institute (IRI) Daniel Twining said this during a meeting with Prime Minister of Ukraine Volodymyr Groysman in Kyiv on Thursday, the Government portal reported.
"It is a great honor for us to be in Kyiv today to acknowledge 100% support for your state. For a long time the Supervisory Board of the Institute was headed by Senator John McCain. And now we are continuing his mission on Ukraine," Daniel Twining said.
The IRI president stressed that in a competitive world the issues of development – both economic and political - are of particular importance.
"The United States supports you, your reforms and your actions," he added and noted he considers decentralization one of the most important reforms pursued by the Government.
In turn, the prime minister assured him that Ukraine appreciated such support. "You carry out an important mission in Ukraine. And our relations with the USA, especially in this historical period, are valuable to us," Groysman said.
The International Republican Institute (IRI), founded in 1983, is a nonprofit nonpartisan organization that promotes the values of democracy, the development of civil society and the protection of human rights. Senator John McCain served as the IRI chairman for 25 years. And now the Institute actively cooperates with representatives of the Congress and the Senate of the United States - including while supporting democratic development of Ukraine and reforms carried out by the Ukrainian Government.
ish