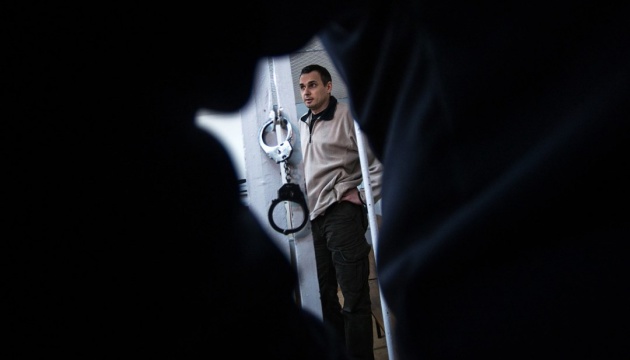 Sentsov tells about his health, asks to write him letters more often – activist
Political prisoner of the Kremlin, Ukrainian film director Oleg Sentsov wrote a letter to activist of Avtomaidan civil organization Oleksiy Hrytsenko.
In the letter, Sentsov noted that he is not going to give up, the activist wrote on Facebook.
"We have received a letter from Oleg. He is in good spirits. He is not going to give up and asks us not to give up in any way. He has lost weight to 72 kg. Oleg asks to write him and tell about what is happening, as he receives information only from letters," Hrytsenko wrote.
Oleg Sentsov was detained by Russian security services in Crimea in May 2014. He was sentenced to 20 years in a penal colony in Russia for alleged "plotting acts of terrorism."
On May 14, 2018, Sentsov declared a hunger strike demanding the release of all Ukrainian political prisoners of the Kremlin.
On August 8, Sentsov's sister Natalia Kaplan said that his condition is "catastrophically bad".
Currently, about 70 Ukrainians are political prisoners in Russia and in the occupied Crimea.
ish