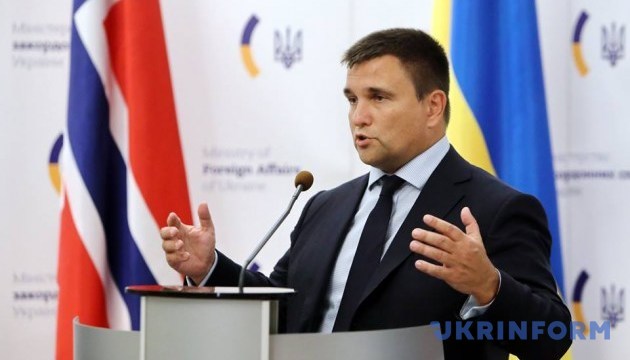 Klimkin: Russia causes environmental disaster in occupied Crimea
Ukrainian Foreign Minister Pavlo Klimkin emphasizes that the Russian Federation causes environmental disasters in Ukraine following the occupation of Crimea.
"First, Russian invaders brought human grief to Crimea and Donbas, now – environmental disasters that destroy our land," Klimkin posted on Twitter.
As a reminder, Ukrainian border guards in Kherson region established a fact of chemical contamination from the territory of the occupied Crimea.
The border guards informed the local authorities and the law enforcement agencies about the pollution and evacuated personnel from dangerous places.
As the Crimean news agency QHA reports, Crimean occupation authorities decided to suspend the work of the Crimean Titan plant in connection with the pollution of air in Armyansk and its surroundings, the head of the puppet government Sergey Aksyonov informed on his Facebook page. According to him, the work of the plant is suspended for two weeks. He noted that, with increasing daytime temperatures, the maximum permissible concentration of sulfuric anhydride in the air exceeded the norm.
The school-aged and preschool children and their mothers residing in the town of Armyansk were sent to health resorts after emissions of an unknown toxic substance had been recorded in the town.
ol