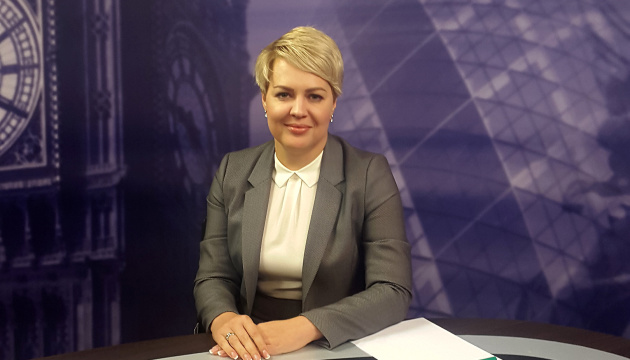 UK promises to improve visa application processing for Ukrainians
The UK is not yet ready to discuss liberalisation of visa regime with Ukraine, but recognises the problems in issuance of visas to Ukrainians and intends to improve the visa processing services.
"In fact, we have no dialogue on the liberalisation of visa regime. It is our desire. We proposed it officially in writing, but there is no movement in this direction," Ukraine's Ambassador to the UK Natalia Halibarenko said at a press club meeting within the framework of the 13th meeting of ambassadors at the Foreign Ministry, an Ukrinform correspondent reports.
At the same time, the diplomat assures there is no "anti-Ukrainian intent or specific attitude towards Ukraine" as, according to her, the UK is going to review the entry-exit rules for foreigners in context of Brexit. It is rumored that Britain could introduce a simplified visa regime for the EU nationals, the ambassador noted.
Halibarenko stressed that Ukraine would continue to make efforts to liberalise the visa regime with the UK.
The UK used not to recognise the presence of problems in issuing the visas to Ukrainians. Now the problem is recognised and the British side declares its readiness to "improve the service," the ambassador underscored.
"Primarily, we ask not to infringe application processing time: if it is 14 working days, then it should be 14 working days. In certain cases they are ready to consider the shortened procedure," the diplomat noted.
The British side assured Ukrainian ambassador of holding an appropriate meeting in the near future to discuss the improvement of visa application processing for Ukrainian citizens with employees of the consular service in Warsaw.
ol