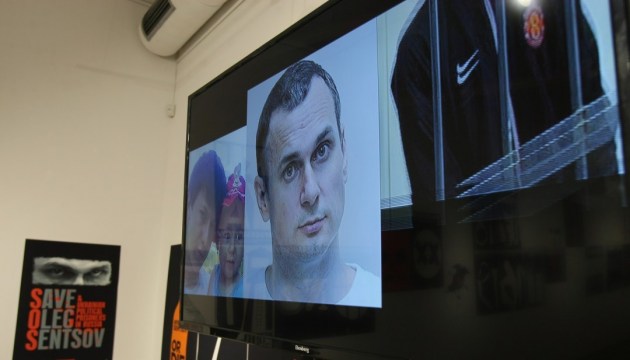 Berlin hopes for humanitarian solution to Sentsov case
Berlin hopes for a humanitarian solution to the issue of Ukrainian filmmaker Oleg Sentsov, who has been on hunger strike for 96 days in a Russian colony.
German government spokesman Steffen Seibert said this at a briefing on Friday, Ukrinform's correspondent in Germany reports.
"We, like many governments in the world, including the French government, would also like to achieve a humanitarian solution to this case [with Oleg Sentsov]," he said.
According to him, the issue of human rights is always raised during negotiations with the Russian side, in particular, at a meeting of the German chancellor with the Russian president. At the same time, he did not specify whether the issue of Sentsov would be raised during talks between Angela Merkel and Vladimir Putin this Saturday.
Seibert noted that the negotiations would focus on bilateral cooperation, as well as "major international challenges."
He said that the situation in Donbas would also be a topic of discussion. The spokesman said that the issue of the possibility and necessity of deploying a peacekeeping force to the region had been constantly discussed in recent months, but no agreement had yet been reached on the formulation of its mandate. From the point of view of the German government, Seibert said, the deployment of such a mission "could be expedient."
He also said that the Russian leader would arrive in Berlin with a small delegation.
Earlier, the Ukrainian Foreign Ministry said it planned to ask Merkel to raise at a meeting with Putin the issue of illegally imprisoned Ukrainian film director Oleg Sentsov and assist in his release.
Merkel is scheduled to meet with Putin in Berlin on August 18.
op