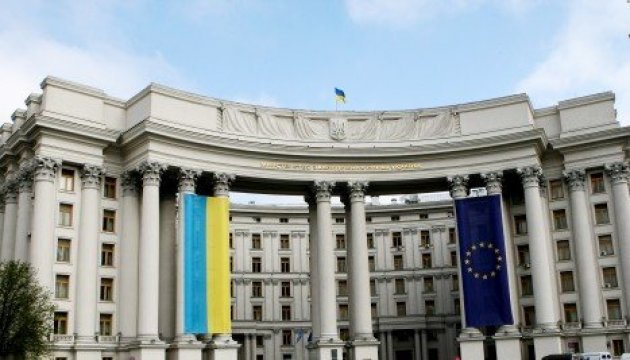 Ukrainian FM urges international partners to exert pressure on Russia to release Sentsov
The Foreign Ministry of Ukraine has urged international partners to intensify pressure on Russia to release illegally imprisoned Ukrainian film director Oleg Sentsov as his health condition deteriorates.
Foreign Ministry Spokeswoman Mariana Betsa wrote this on Twitter.
""End is near". Oleg Sentsov's health rapidly deteriorates. Urge our partners exert more pressure on Russia to #SaveOlegSentsov and release him," Betsa wrote.
As Ukrinform reported, Sentsov's sister Natalia Kaplan received a letter from him, in which he wrote that he was "almost not getting up" and "the end is near, and it's not about release."
Sentsov, who was illegally sentenced to 20 years in a penal colony, on May 14, 2018 declared a hunger strike demanding the release of all Ukrainian political prisoners of the Kremlin. On May 28, Sentsov agreed to supportive therapy.
On August 7, his lawyer Dmitry Dinze said that Sentsov's health condition had deteriorated.
ish