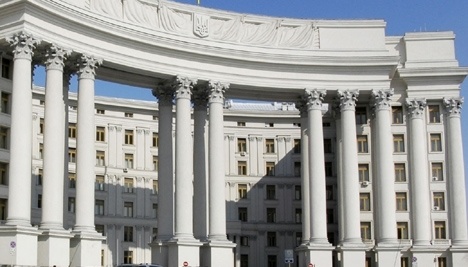 Foreign Ministry again demands Russia release all Ukrainian political prisoners
The Ukrainian Foreign Ministry continues to demand the release of all Ukrainian political prisoners illegally held in the Russian Federation.
Foreign Ministry spokeswoman Mariana Betsa wrote this on Twitter.
"Kostenko has been released. He has served an illegal prison term in the Russian Federation. We once again demand that Russia release all political prisoners. We are fighting for everyone," Betsa said.
As reported, Kostenko is a Crimean resident and EuroMaidan activist. In 2015, a Kremlin-controlled court in Crimea jailed Kostenko for allegedly causing injury to a Crimean Berkut riot police officer during anti-government protests in Kyiv.
He served punishment in the Kirov region of Russia. Kostenko was released on August 3.
In total, about 70 Ukrainian political prisoners are held in Russia and in occupied Crimea. Among them is Ukrinform journalist Roman Sushchenko, who was sentenced to 12 years of imprisonment in a high-security colony for alleged espionage.
op