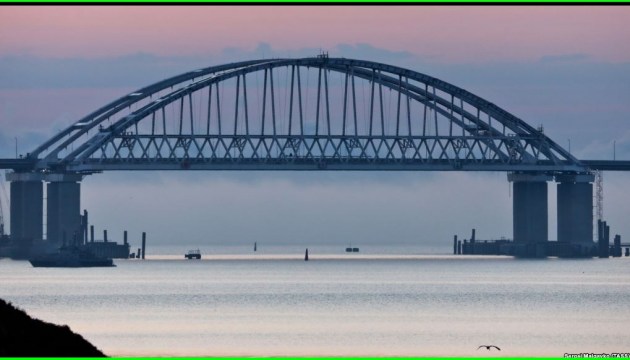 UK includes Russian companies involved in Kerch Bridge construction in its sanctions list
The Government of the United Kingdom has included six Russian companies, which participated in the construction of the Kerch Bridge, in the consolidated list of financial sanctions targets in the UK.
The updated list is published on the government's website.
The asset freeze targets now include PJSC Mostotrest and Stroygazmontazh Corporation, AO Institute Giprostroymost St. Petersburg, JSC Zaliv Shipyard, Stroygazmontazh Most OOO, CJSC VAD.
As reported, the European Union imposed sanctions against six Russian companies involved in the construction of the Kerch Strait Bridge.
The decision, dated July 30, was published in the Official Journal of the European Union (OJ) on Tuesday.
On May 15, Russia officially launched the car traffic along the Kerch Bridge from the territory of the Russian Federation to occupied Crimea.
President of Ukraine Petro Poroshenko called the illegal construction of the Kerch Bridge another evidence of the Kremlin's neglect of the international law.
ol