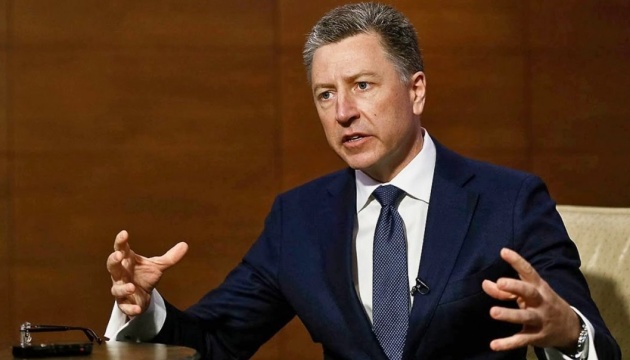 U.S. rejects idea of 'referendum' in Donbas - Volker
U.S. Special Representative for Ukraine Negotiations Kurt Volker has said that the U.S. does not support the idea of holding any "referendum" in occupied Donbas, as it will not be legitimate.
He said this in an interview with the 112 Ukraine television channel on Tuesday, July 24.
"The White House issued a statement on Friday and rejects the version of holding any referendum in eastern Ukraine," Volker said.
According to Volker, in conditions when the Ukrainian government has no control over these territories, people live in danger, have no freedom of movement, and there are people who left that area, no referendum can be held there. He said that it would not be legitimate, so the United States and all others reject the idea of any referendum.
As reported, the U.S. Department of State said that it did not consider it legitimate to conduct any referendum in occupied Donbas until it is returns to the control of the Ukrainian government.
op