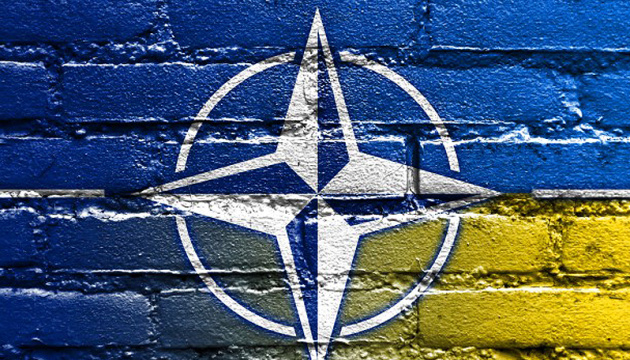 Charter on Distinctive Partnership between NATO and Ukraine signed on this day
On July 9 in 1997, Ukraine and NATO signed a Charter on a Distinctive Partnership and thus began bilateral cooperation.
Dialogue between Ukraine and the North Atlantic Alliance began in 1992, when Ukraine joined the Euro-Atlantic Partnership Council. In 1994, Ukraine took part in the Partnership for Peace program. After the signing of the Charter, the NATO-Ukraine Committee began to operate. At the same time, many different meetings and working contacts took place.
In June 2003, the parliament passed the law "On the Fundamentals of National Security of Ukraine," which confirmed the desire of Ukrainians to integrate into the North Atlantic Alliance.
Under President Viktor Yushchenko, Ukraine again took a course towards Euro-Atlantic integration of the state in order to accelerate its accession to NATO. In spite of this, at the NATO summit in Bucharest in 2008, it was decided not to invite Ukraine to join a Membership Action Plan.
In 2010, when Viktor Yanukovych's team came to power, the wording on Ukraine's integration into NATO was removed from the law "On the Fundamentals of National Security of Ukraine." Nevertheless, over these years, Ukraine remained a NATO partner country and participated in all major current peacekeeping missions under its leadership.
After Russia's annexation of Crimea and the beginning of hostilities in Donetsk and Luhansk regions, cooperation between Ukraine and NATO entered a new level. In December 2014, the Verkhovna Rada adopted a decision on Ukraine's rejection of its non-aligned status, which proved to be ineffective in the context of securing the state's security against external aggression and pressure. Currently, one of the main priorities of NATO's practical support for Ukraine is support for reform of the Ukrainian Armed Forces. On June 6, 2017, President Petro Poroshenko signed the law of Ukraine "On Amendments to Some Laws of Ukraine on the Foreign Policy of Ukraine," which defines membership in NATO as one of the priorities in the national interests of the state.
op