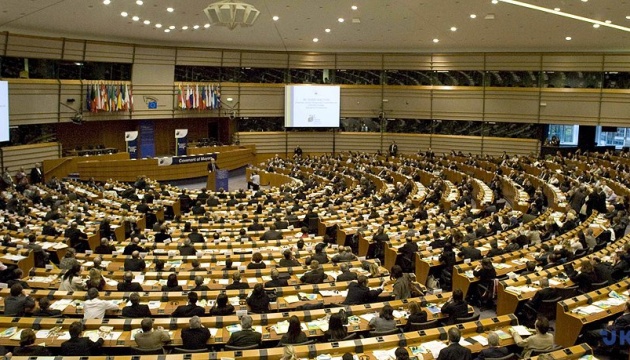 EP president signs decision to grant Ukraine EUR 1 bln in assistance
European Parliament President Antonio Tajani and a representative of Austria, which is currently presiding over the EU, have signed the decision to provide EUR 1 billion in macro-financial assistance to Ukraine.
Ukraine's Ambassador to Belgium and representative to the European Union and the European Atomic Energy Community Mykola Tochytsky wrote this on his Twitter page on Wednesday, July 4.
"Decision of the EP and the Council providing the macro-financial assistance to Ukraine amounting EUR 1 bn has been signed today by President Tajani and Austrian Presidency on the eve of 20th UA-EU Summit. Thanks a lot for the support to all friends of Ukraine in the EU!" he wrote.
On June 13, the European Parliament supported with an overwhelming majority the decision to provide the fourth macro-financial assistance program to Ukraine amounting to EUR 1 billion.
op