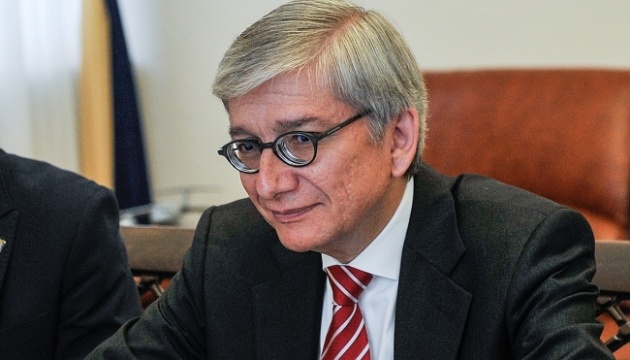 UWC President in Luxembourg calls for supporting Ukraine in defense of its territorial integrity
Ukrainian World Congress (UWC) President Eugene Czolij fulfilled a visit to Luxembourg to further important Ukrainian issues, the UWC press service reports.
"During these meetings Eugene Czolij called upon Luxembourg to continue supporting Ukraine in the defense of its territorial integrity including the creation of conditions for the deployment of an UN peacekeeping mission to the Donbas and an OSCE monitoring mission to illegally occupied Crimea," the UWC reported.
Also, Czolij called to further strengthening of sanctions against Russia "for the gross violations by the Russian Federation of the Minsk agreements".
"The UWC President also informed about the latest significant reforms in Ukraine, emphasized the need to present an objective analysis during the EU-Ukraine Summit scheduled for 9 July 2018, and urged Luxembourg to continue supporting Ukraine's Eurointegration," the press service reported.
In addition, Eugene Czolij called for Luxembourg to recognize the Holodomor as genocide of the Ukrainian people.
iy