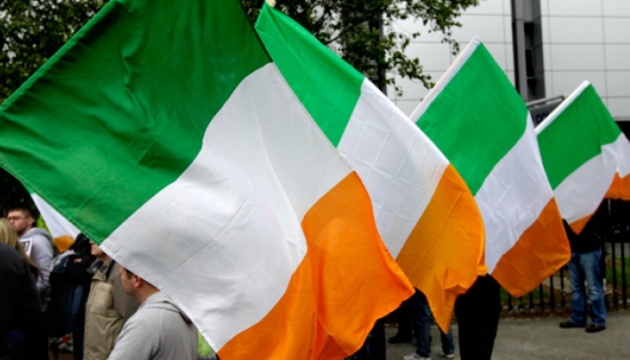 Ireland to open its embassy in Ukraine soon
Making an official visit to Ireland on June 27-28, Ukrainian Foreign Minister Pavlo Klimkin has reached the agreements on opening of the Embassy of Ireland in Ukraine.
"The visit to Ireland will be remembered for many moments and results... including the agreement on opening of the Embassy of Ireland in Ukraine," Klimkin posted on Facebook.
He added that Ukraine and Ireland had a historical link as important events for both countries had occurred about the same time.
"For example, the Proclamation of the Irish Republic of 1916 was one of the first documents translated in the Ukrainian People's Republic. The founders of the Ukrainian state drew content and inspiration from this document," Klimkin underscored.
The minister also noted that the Ukrainian community of Ireland did a lot to protect Ukraine, supporting the armed forces and helping veterans.
"I was moved deeply by the story of a representative of the Ukrainian community of Ireland. Serhiy has been living in Dublin for a long time. He works as a bus driver. When the war started and Russia invaded a part of Donbas, he took a leave and went to the front. His friends were amazed and hung a banner in their office, reading: "Serhiy is on leave. Off to defend his motherland," Klimkin wrote.
ol