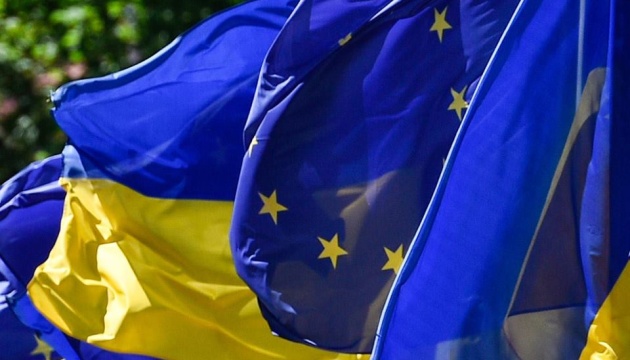 Poroshenko: Association with EU has become symbol of struggle for independence
Today, June 27, Ukraine marks the fourth anniversary of signing the EU-Ukraine Association Agreement.
"On June 27, 2014, I had the honor on behalf of the Ukrainian people to sign a document, which defines the future of our state for a decade ahead. The Revolution Dignity took place under the flag of this document," President of Ukraine Petro Poroshenko posted on his Facebook page.
He noted that the Association Agreement became a symbol of struggle of Ukrainian people for their independence and future. "The association agreement is the path of affirmation and development of the Ukrainian statehood, lasting democracy and economic prosperity. It is the path of our return to the common European home. Our task is to push this matter through, to gain full membership of Ukraine in the European Union," the President added.
In addition, Poroshenko underscored that the Association Agreement and the Deep and Comprehensive Free Trade Area with the EU worked successfully and effectively. "From year to year, we see the growth by almost a third of the export of Ukrainian goods and services to the European Union. As of today, the share of the EU market in Ukraine's trade has reached 42%," the President wrote.
ol