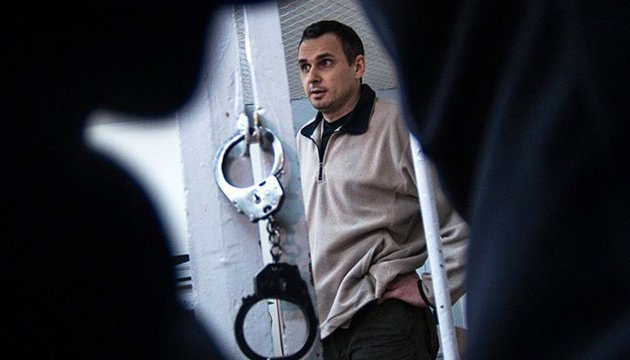 Russia recognizes Sentsov as Ukrainian citizen in its internal documents
The Federal Penitentiary Service of the Russian Federation indicates in its internal documents political prisoner Oleg Sentsov as a citizen of Ukraine.
This is reported by Sentsov's lawyer Dmitry Dinze, referring to a relevant document.
In October 2016, the Justice Ministry of the Russian Federation refused to extradite filmmaker Oleg Sentsov and activist Oleksandr Kolchenko to Ukraine. The Justice Ministry of Ukraine sent an extradition request to Moscow based on the Convention on the Transfer of Sentenced Persons.
However, the Russian government refused to extradite the political prisoners, claiming that Sentsov and Kolchenko are the citizens of the Russian Federation, and, therefore, the international agreements do not apply to them.
As Daniel Holtgen, the Spokesperson for the Secretary General and the Deputy Secretary General of the Council of Europe, told DW, Secretary General of the Council of Europe Thorbjørn Jagland is going to file an official petition to Russian President Vladimir Putin with a request to pardon Ukrainian film director Oleg Sentsov today, June 25.
ol