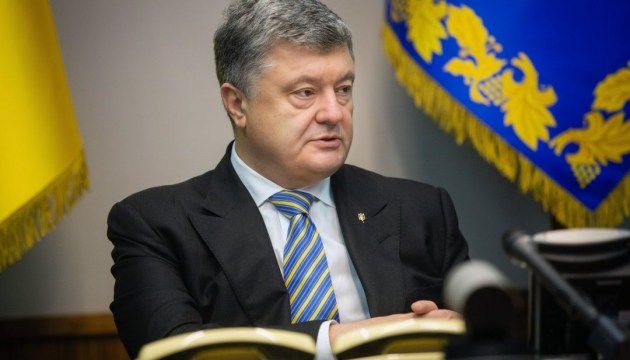 Russian aggression brought religious communities together - Poroshenko
Ukrainian President Petro Poroshenko has congratulated the Muslims of Ukraine on the holiday of Eid al-Fitr and emphasized that the Muslim community was and remains an active participant in socio-political processes within the country.
The respective greeting has been published on the website of the head of state.
"I heartily congratulate you on the bright holiday of Eid al-Fitr, which comes after the end of Ramadan - the time of prayer and spiritual cleansing. The Ukrainian Muslim community was and is an active participant in socio-political processes in Ukraine, and it gained authority and respect thanks to its solid patriotic civic position," Poroshenko said.
On the occasion of the holiday, the head of state wished the Muslim community in Ukraine well, harmony and prosperity.
He also emphasized that dramatic events of recent years and counteraction to Russian aggression had brought together various religious communities in Ukraine.
According to the president, the Ukrainians demonstrated that together they can defend the independence, territorial integrity of Ukraine, as well as freedom and faith.
Poroshenko expressed confidence that the unity of society is the key to the victory and prosperity of the Ukrainian state.
op