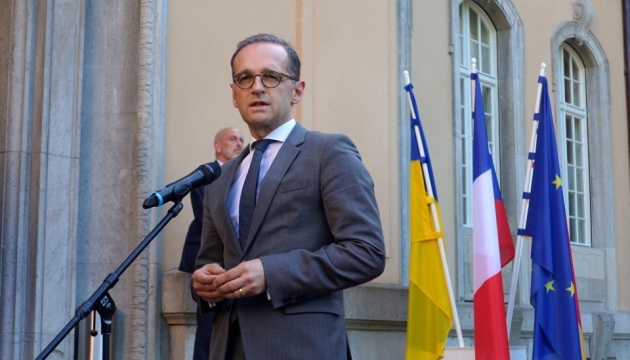 Issue of UN mission in Donbas to be discussed in coming weeks – Maas
In the coming weeks, the diplomats of the Normandy format will hold consultations on a format of the UN mission in Donbas.
German Foreign Minister Heiko Maas said this at a joint press conference with his French counterpart Jean-Yves Le Drian after the meeting of the foreign ministers of the Normandy Four in Berlin on June 11.
"Regarding the parameters of a possible UN mission for eastern Ukraine, we agreed to instruct our political directors to continue negotiations not about if but how such a mission could happen and discuss this in the coming weeks," Maas said.
According to the German foreign minister, the parties agreed that they should stick to the Minsk peace plan from now on, including the removal of heavy weaponry from combat zones and a further exchange of prisoners.