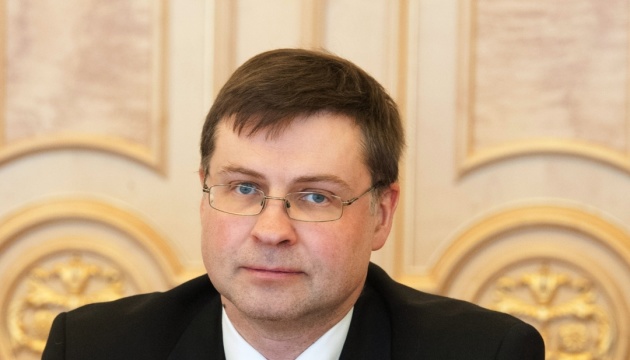 EC vice-president welcomes 'historic' vote on Anti-Corruption Court
European Commission Vice-President Valdis Dombrovskis has congratulated Ukraine on the adoption of the law on the Anti-Corruption Court and stressed that its implementation would be the key one.
He wrote this on Twitter.
"I welcome the strong commitment made by Ukraine in fight against corruption. The historic vote establishing the anticorruption court is the proof of it. Implementation will be key," Dombrovskis wrote.
As reported, on Thursday, June 7, the Verkhovna Rada adopted the law on the High Anti-Corruption Court.