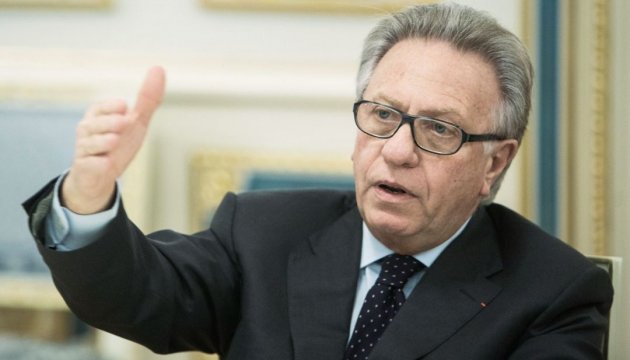 Venice Commission expects rapid establishment of Anti-Corruption Court
Venice Commission President Gianni Buquicchio has welcomed the adoption of the law on the High Anti-Corruption Court in Ukraine, according to his statement posted on the website of the commission.
"It is with great satisfaction - I would even say with great joy - that I learnt of today's decision by the Verkhovna Rada to adopt the law on the High Anti-Corruption Court," the statement reads.
Buquicchio responded positively to reports that the law was adopted in line with the recommendations of the Venice Commission.
"I would like to congratulate the members of the Verkhovna Rada on today's vote and thank all those who contributed to the adoption of the law. This is an important step forward for Ukraine and for Europe, most of all for the citizens of Ukraine who have suffered for too long from the evils of corruption," he said.
Buquicchio stressed that today's vote shows that Ukraine is determined to continue on the path of reform and European integration.
He also called on all those concerned "to ensure the rapid establishment of the Court and to provide it with appropriate means for its functioning."
The Verkhovna Rada adopted the law on the High Anti-Corruption Court on June 7.
op