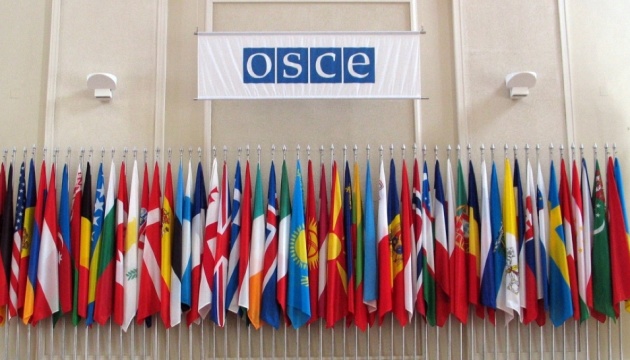 OSCE rep concerned about 'list of traitors' from Prosecutor General's Office
The OSCE is concerned about a "list of traitors" compiled by Ukrainian Prosecutor General's Office (PGO) spokeswoman Larysa Sarhan, which includes journalists.
OSCE Representative on Freedom of the Media Harlem Desir wrote this in a letter to the Ukrainian authorities, which was posted on the website of the organization.
"The publishing of a list including names of journalists, accusing them of being traitors, is unacceptable and dangerous. This can have serious repercussions for the safety of journalists," Desir wrote.
He strongly encouraged the authorities to intervene and suspend such practices, especially those undertaken by government officials, given the sensitive and difficult environment in Ukraine at the moment.
"Journalists and media must be able to express their opinions openly and freely. Labelling those with critical voices as traitors put them at great risk, and it must not be tolerated," Desir added.
On May 30, after Ukrainian law enforcement agencies announced that the "killing" of Russian journalist Arkady Babchenko had been staged as part of a special operation, PGO spokeswoman Larysa Sarhan posted on her Facebook page a list of people whom she described as traitors for their criticism of the actions of the state regarding the safety of journalists and impunity for crimes against the media in the country. The list includes journalist Myroslava Gongadze and Chairman of the National Union of Journalists of Ukraine Serhiy Tomilenko.
op