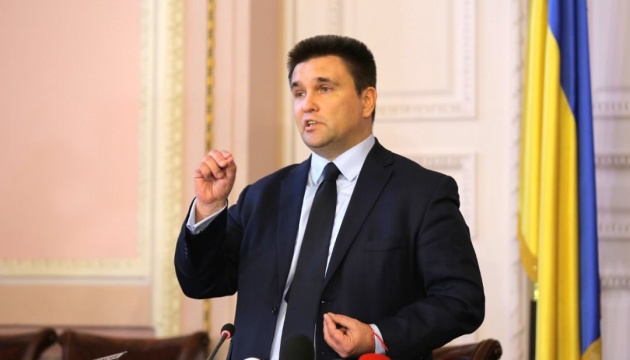 Kremlin regime has always viewed Babchenko as enemy - Klimkin
Russian opposition journalist Arkady Babchenko, who was killed in Kyiv on Tuesday, was an opponent of the Kremlin regime and fought for a democratic Russia from Ukrainian territory.
Ukrainian Foreign Minister Pavlo Klimkin said this at a UN Security Council briefing on Ukraine on Tuesday, according to an Ukrinform correspondent.
"Arkady Babchenko, a Russian journalist and well-known opponent of the Russian regime, was killed near his apartment in Kyiv. Before he arrived in Ukraine, he was forced to leave Russia after attacks and threats against him and his family," Klimkin said in response to a remark by Russia's permanent representative to the UN.
According to the Ukrainian minister, the journalist "continued to fight for a democratic Russia from Ukraine, so, of course, Moscow has always viewed him as an enemy."
Klimkin said that the Ukrainian police had already begun the investigation.
"It's too early to say who is behind it, but the analysis of similar cases gives us reasonable grounds to believe that Russia is using other types of tactics to destabilize the situation in Ukraine. In particular, there are terrorist attacks, subversive activities and political murders," he said.
op