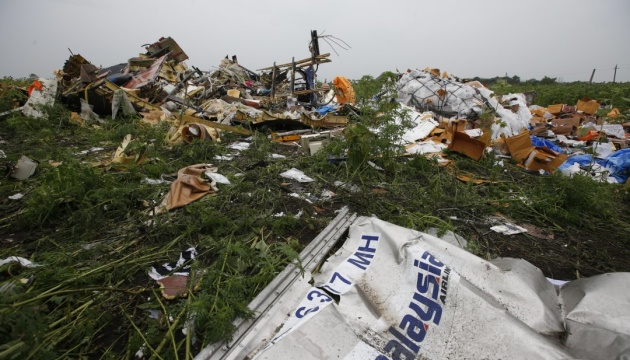 Russian representative to UN refuses to admit responsibility for MH17
Official Moscow does not recognize the reliability of conclusions of the international investigation which prove the direct involvement of Russia in downing MH17.
Russia's Permanent Representative to the United Nations Vasily Nebenzia made a corresponding statement at the UN Security Council meeting on Tuesday, an Ukrinform correspondent reports.
"We cannot accept the groundless conclusions of the JIT [Joint Investigation Team]. Taking into account the bad methods currently used by certain states, we can trust only those investigations, which Russia directly participates in," the Russian permanent representative said.
He stressed that the Russian Federation insisted on carrying out a "credible" investigation to identify the real perpetrators "on the basis of reliable evidence" and bring them to justice.
He also said that Russia "has regularly provided greatest possible assistance" to the Dutch side in conducting the investigation.
ol