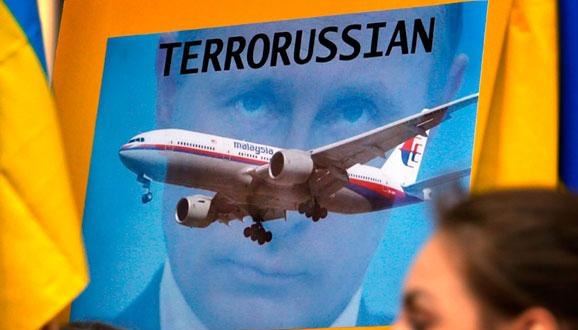 Australia and the Netherlands officially accuse Russia of downing MH17 – media
Australia and the Netherlands say they are holding Russia responsible for downing a Malaysia Airlines passenger jet over Ukraine in 2014.
"On the basis of the [joint international team's] conclusions, the Netherlands and Australia are now convinced that Russia is responsible for the deployment of the Buk installation that was used to down MH17," Dutch foreign minister Stef Blok said, BBC reports.
According to him, the government is now taking the next step by formally holding Russia accountable.
On the Australian side, Ms Bishop wrote: "The only conclusion we can reasonably now draw is that Russia was directly involved in the downing of MH17."
Australia and the Netherlands have asked Russia to enter talks as a first step, but held out the prospect of taking the case to an international court.
The Boeing-777 passenger airplane owned by Malaysia Airlines, en route from Amsterdam to Kuala Lumpur, was shot down by Russian-backed militants in Donbas in July 2014. There were 283 passengers and 15 crewmembers on board the plane, and all of them died.
May 24, the Joint Investigative Team reported that MH17 flight had been shot down over the occupied territory of Donbas on July 17, 2014 by the Buk anti-aircraft missile system originated from the 53rd Anti-Aircraft Missile Brigade from Kursk, the Russian Federation.
ol