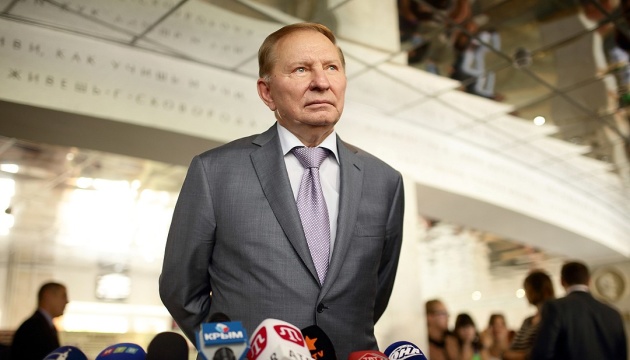 Leonid Kuchma, Thomas Mayr-Harting discuss EU's participation in restoration of Donbas
Leonid Kuchma, Ukraine's representative in the Trilateral Contact Group for the settlement of the situation in Donbas, and Thomas Mayr-Harting, the managing director for Europe and Central Asia in the European External Action Service, discussed the EU's participation in the restoration of Donbas.
Darka Olifer, the spokesperson for Ukraine's representative in the group, wrote this on Facebook after the meeting.
"During the talks, the parties discussed the implementation of the Minsk agreements and the participation of the European Union in the restoration of Donbas," Olifer wrote.
She also said that Kuchma informed the EU representative about the escalation of the situation in Donetsk and Luhansk regions and noted the priority of the implementation of the security block of the Minsk agreements.
ish