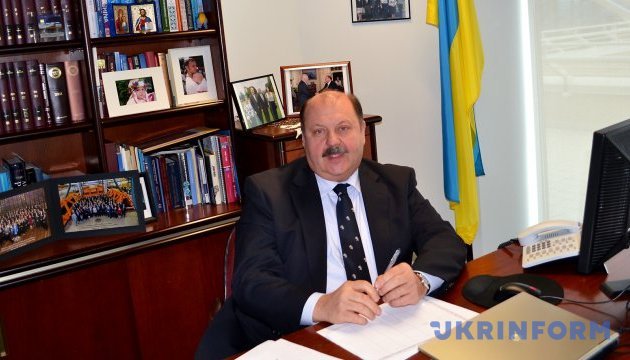 Ukrainian Ambassador to Australia: Ukraine's movement to Europe is return to authenticity
Ukraine continues pursuing its path towards the European standards despite external aggression and internal challenges.
Professor Mykola Kulynych, the Ukrainian Ambassador to Australia, said this while delivering his public lecture in the Western Sydney University, an Ukrinform correspondent reports.
"Ukraine is paving its way to the European standards amid the armed aggression from its nearest neighbor, transforming its own consciousness about the importance of carrying out deep reforms in the conditions of the institutional crisis in Europe. However, our European choice remains unshakable as European integration for Ukraine is not just a slogan but a return to our civilizational authenticity," the Ambassador said.
According to Kulynych, Ukraine's task is not to formally join the EU and NATO but to achieve a level of standards that correspond to the membership in the EU, modernization, improvement of living conditions of Ukrainians and a fundamental change in public consciousness.
ol