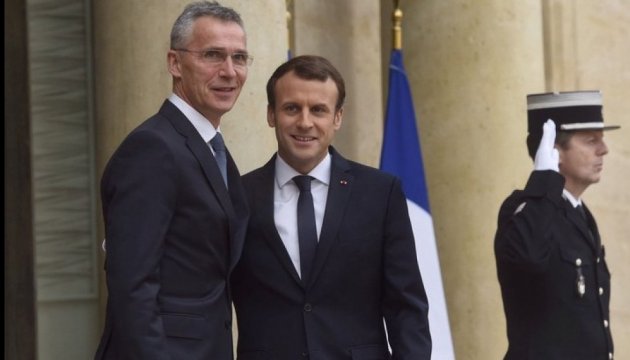 Macron, Stoltenberg discuss security situation in Ukraine
French President Emmanuel Macron and NATO Secretary General Jens Stoltenberg have discussed the security situation in Europe, in particular in Ukraine, as well as the situation in the Middle East, ahead of the NATO summit, according to the official website of the French president.
"The President of the Republic and Mr. Stoltenberg spoke about the latest developments in the fight against terrorism, as well as in the security environment in Europe, particularly in the Middle East and Ukraine," reads the statement, without specifying the details of the conversation.
The sides also summed up the preparatory work for the next NATO summit, which will take place in Brussels on July 11-12.
"Thanking Mr. Stoltenberg for his efforts to make NATO an agile and collective multilateral organization, fully taking into account the progress of European defense, the President of the Republic noted the particular role that France would play [in NATO]. He recalled the efforts made over the past year to strengthen defense resources, which will be increased to 2% of national wealth by 2025, to consolidate transatlantic relationship, and to strengthen the military credibility of Europeans," the document says.
op