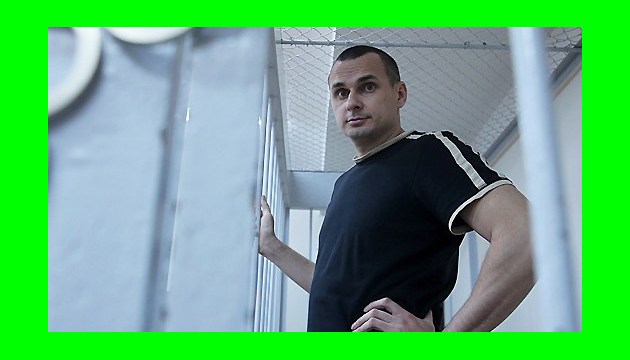 Sentsov goes on hunger strike
Political prisoner Oleg Sentsov has gone on a hunger strike demanding to release all the Ukrainians jailed in Russia and in annexed Crimea.
Sentsov told his lawyer that he had been preparing for this step for two months.
Lawyer Dmitry Dinze warned his client about all the possible consequences, in particular, the irreversible consequences for health. However, Sentsov said that he was ready to die if the demands were not met.
"I, Oleg Sentsov, a Ukrainian citizen who was illegally sentenced by a Russian court and is currently serving sentence in the penal colony of Labytnangi town, go on an indefinite hunger strike on May 14, 2018. The only condition for its termination is the release of all Ukrainian political prisoners who are jailed on the territory of the Russian Federation. Glory to Ukraine," Sentsov wrote in his statement.
Sixty-four Ukrainian political prisoners are currently jailed in Russia and in the annexed Crimea.
Ukrainian filmmaker Oleg Sentsov was detained by Russian security services in Crimea in May 2014.
On August 25, 2015, the North-Caucasian Military Court in Russia's Rostov-on-Don sentenced Oleg Sentsov to 20 years in a penal colony for alleged "plotting acts of terrorism." Another convict in the case, Oleksandr Kolchenko, was sentenced to 10 years in prison.
ol