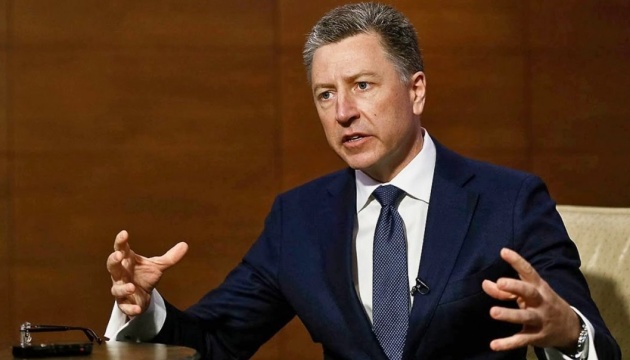 If Russia vetoes decision on peacekeepers, it wants to continue war - Volker
Russia's blocking the deployment of a UN peacekeeping force to Donbas will mean that it is interested in continuing the military conflict in eastern Ukraine.
U.S. Special Representative for Ukraine Negotiations Kurt Volker said this at a briefing in Sloviansk, Donetsk region, on May 15, according to an Ukrinform correspondent.
"The mechanism [on the deployment of a peacekeeping force to Donbas] is useful if Russia wants a solution, which means Russia has to decide that it wants to get out of eastern Ukraine and see peace and normalization restored for the people there. If Russia makes that decision, then there's no reason for it to oppose the UN Security Council resolution, and things would go forward. If it opposes the UN Security Council resolution, that means Russia has not fundamentally decided to end the war," Volker said.
He added that the most important alternative in this situation was the one the United States worked on every day. "That is for Ukraine to be a strong, successful, prosperous and safe country," he said.
"The stronger Ukraine is, the healthier for the country, the more that is an attraction for Donetsk and Luhansk occupied areas to be reunited with Ukraine, the harder it will be for Russia to continue the war on this territory," Volker said.
op