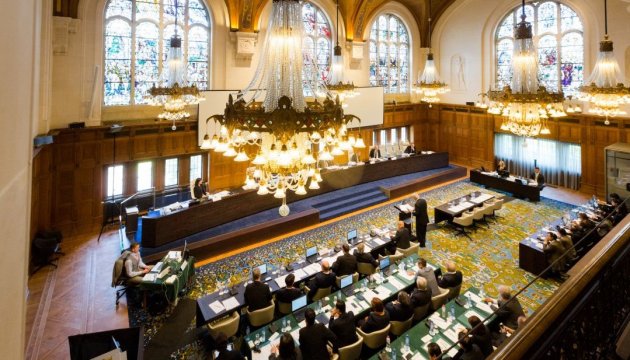 Hague court orders Russia to compensate Ukrainian companies in Crimea for damages during annexation
The Permanent Court of Arbitration at The Hague has issued a unanimous judgment that Russia is responsible for violating the rights of Ukrainian investors and should compensate their companies for damages from annexation of Crimea.
"On May 2, 2018, having deliberated, the Tribunal issued its unanimous Award on the Merits, addressing issues pertaining to liability and damages," the court said in a press release.
This is the first judgment, according to which Russia is obliged to pay compensation (worth about $159 million) as a result of annexation.
Russia has to compensate for losses from March 21, 2014, when Russian President Vladimir Putin signed a decree on annexation of Crimea. It is expected that the Kremlin will appeal the decision of the Tribunal.
The trial was initiated by 18 Ukrainian companies and one individual against Russia on June 19, 2015. The claimants contended that, as of August 2014, Russia breached its obligations under the Ukraine-Russia bilateral investment treaty by interfering with and ultimately expropriating their investments in real estate located in Crimea.
After the hearing on the merits in this matter was held from October 5 to October 6, 2017, the Tribunal invited the parties to file post-hearing submissions by December 11, 2017, but Russia ignored this opportunity.
On March 23, 2018, the Tribunal declared the hearings in this arbitration closed.
op