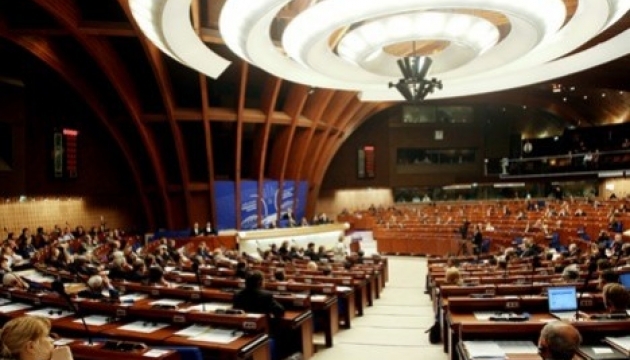 PACE urges Russia to stop supplying arms to Donbas
The Parliamentary Assembly of the Council of Europe (PACE) has called on Russia to stop supplying arms, ammunition and military to eastern Ukraine.
This is stated in the PACE resolution adopted after hearing the report on humanitarian needs and rights of internally displaced persons in Europe, an Ukrinform correspondent reports.
"The Assembly calls on the Russian Government to respect the rights of internally displaced persons (IDPs), in particular, to refrain from supplying arms, ammunition and military personnel, that lead to violations of the international humanitarian law and the human rights of IDPs in relevant areas of conflict; to provide access for international humanitarian observers to relevant conflict zones in order to analyze the humanitarian needs of IDPs and provide them with humanitarian assistance," the document reads.
The PACE urged Ukraine and Russia to support the projects for the renewal of family ties between the Red Cross communities of both countries, ensure adequate protection to the representatives of the International Committee of the Red Cross and provide an access to the territories affected by the conflict to conduct the missing person investigation; establish a commission to compensate or return the property of IDPs in accordance with the law of the ECHR; support and facilitate demining activities in the conflict-affected territories. The Assembly also urged both sides to refrain from any actions that would lead to subsequent internal displacement of people and complicate the humanitarian situation of IDPs in violation of the international humanitarian law.
The resolution states that there are 1.7 million internally displaced persons in Ukraine, and now this is the largest number among all European countries. Members of the EU and the European Commission provided humanitarian assistance in the amount of 751.5 million euros.
ish