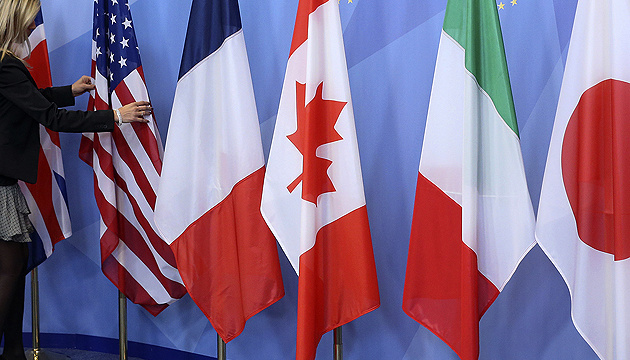 G7 foreign ministers promise to extend sanctions against Russia over unacceptable actions in Ukraine
During a meeting in Toronto, the foreign ministers from the Group of Seven leading industrialized nations promised to extend sanctions against Russia.
"Minister Freeland and G7 Foreign Ministers reaffirmed our shared respect for rules-based international order, including on territorial sovereignty. Sanctions imposed on Russia following its unacceptable actions in Ukraine will continue," reads the statement posted on the Global Affairs Canada Twitter account.
Having attended the G7 foreign ministers' meeting, Ukrainian Foreign Minister Pavlo Klimkin noted that Russia's aggression posed a threat not only to Ukraine, but to the entire democratic world.
"All the ministers express opinion that Ukraine is a part of the democratic community and transatlantic community, and Russia's aggression against Ukraine concerns not only us, but the entire democratic world. Russia has organized in Ukraine a training ground to further destabilize other democratic nations," Klimkin said.
In his opinion, further destabilization attempts will occur on the eve of elections in Ukraine. "G7 and the democratic community will necessarily stand with us in all the efforts regarding the occupied Donbas and Crimea, as we talked about the situation there, about political prisoners, about sufferings of our civilians," the diplomat said.
ol