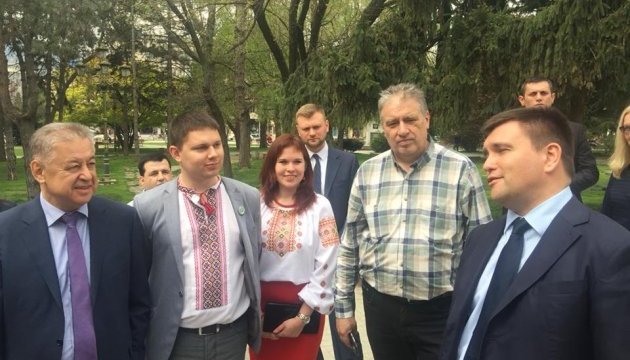 Almost three million Ukrainians live in Russia - Klimkin
About three million Ukrainians currently live in Russia, Ukrainian Foreign Minister Pavlo Klimkin has said.
He said this during a conversation with activists of the Ukrainian community in Toronto on April 22, an Ukrinform correspondent reported.
"Russia is waging a war against us, but still three million Ukrainians live in Russia. That is, almost every 12th Ukrainian is now in Russia. And among them there are many of those who do not like Putin and Russia, but I think they have no choice. They say 'We earned money like this all our lives,' and they should be understood," Klimkin said.
In his opinion, this situation should be "gradually" changed. "It cannot last forever. There are certain ideas now, and we are working on them so that three million Ukrainians did not stay in Russia forever, because this is a very sad situation for me," he said.
According to him, Ukraine's rapprochement with the EU somewhat influenced the distribution of Ukrainian labor migrants. "Europe has opened [its door], and we see that some people already move from Russia to the EU or return to Ukraine. At the same time, it happens very slowly," Klimkin said.
op