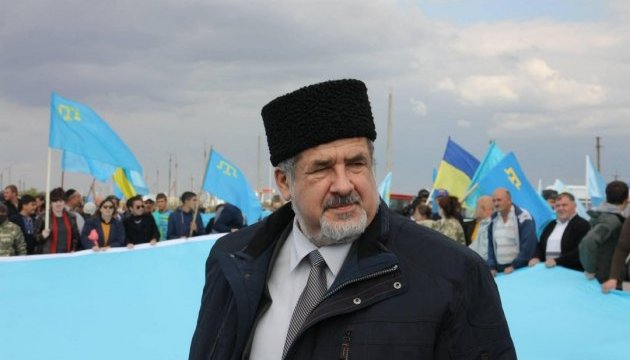 Chubarov: Mejlis to make Russia allow UNESCO visiting occupied Crimea
Russia will try to prevent the UNESCO monitoring mission from visiting Crimea. Therefore, the mechanisms are needed that would allow prosecuting the Russian occupants for the destruction of the Crimean Tatar monuments on the peninsula.
Chairman of the Mejlis of the Crimean Tatar people, MP Refat Chubarov said this during the parliamentary hearings, an Ukrinform correspondent reported.
"Under the guise of carrying out allegedly restoration works, the Russian occupation authorities openly destroy the national shrine of the Crimean Tatars - the Khan's Palace, which is associated with the 300-year-old statehood of the indigenous people of Crimea. In spite of UNESCO's interference, the efforts of the Ukrainian state, the Crimean Tatar community and the governments of other states, Russia ignores everything. We hope for the implementation of the recommendations of the UNESCO Executive Board regarding the monitoring of the situation in the Autonomous Republic of Crimea. However, we have no mechanisms to make Russia respond to all the requirements that concern the preservation of cultural and historical monuments in the temporarily occupied Crimea. We understand that Russia will oppose in any way in order to prevent the UNESCO monitoring mission from visiting the territory of the occupied Crimea. Therefore, we will propose our recommendations that would expand the capabilities of the Ukrainian state and the international organizations over the prosecution of Russian invaders and specific executors, who are destroying the Crimean Tatar monuments in the occupied Crimea," Refat Chubarov said.
ol