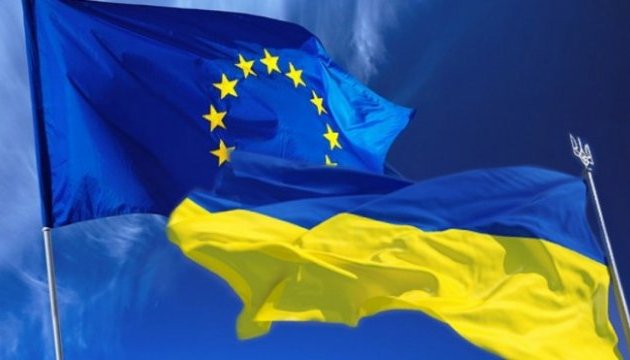 Ukraine gets unprecedented support in European Parliament - MP
Ukraine now has unprecedented support in the European Parliament, in particular regarding Ukrainian foreign policy, the position on occupied territories, and opposition to the aggressor in Crimea and in occupied territories.
MP Mykola Kniazhytsky, a co-chairman of a meeting of the Ukraine-EU Association Committee, which was held in Strasbourg, told this to Ukrinform.
"We were very pleased with the full support of Ukrainian foreign policy and the Ukrainian position on occupied territories, opposition to the aggressor in Crimea and in occupied territories. Such unanimous support, which was seen at this meeting, has not been seen long ago," Kniazhytsky said.
According to him, Ukraine is supported not only by deputies of the European Parliament, but also by representatives of the European Commission's foreign policy office.
"Therefore, we hope for the introduction of additional sanctions, that the situation with human rights and Ukrainian political prisoners both in Crimea and on the territory of the Russian Federation will be properly assessed in relation to those people who were involved in the occupation of Ukrainian territories or the violation of human rights regarding Ukrainians, that sanctions will be imposed and that the EP will toughen its stance towards Russia," he said.
As for the introduction of additional sanctions, he said, this issue is still being discussed.
"We are currently discussing this issue, but we see that MEPs support this idea and promise to influence the European Commission so that the European Union could support the sanctions imposed by the U.S. and work out sanctions against those who violate Ukrainian legislation, encroach on Ukraine's territorial integrity, or violate human rights," the politician said.
He also emphasized the effectiveness of the work of the Association Committee, since "we have learned to work together with our European partners and we have proved to the Europeans, the European Parliament, the European community that the Ukrainian parliament, the Ukrainian government, the Ukrainian authorities can effectively implement all recommendations of the Association Agreement."
op