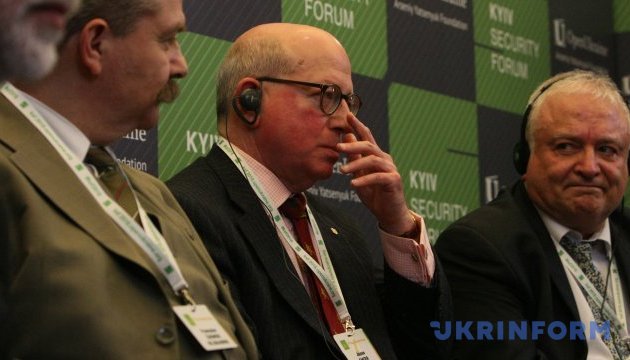 British political scientist: Change of elites in Russia needed to solve Crimea problem
The settlement of the situation in Crimea requires a real change of the elites in the Russian Federation.
James Sherr, the renowned British expert, the associate fellow of the Russia and Eurasia program at the Royal Institute of International Affairs "Chatham House", said this in an exclusive interview with Ukrinform.
"It is necessary to clearly understand and honestly talk about this. The issue of Crimea will not be solved with the current generation, unless a real change of elites happens in Russia and people, who will understand and publicly acknowledge that the Putin period, especially its second part, is a catastrophe for Russia, and will want to restore normal relations with their neighbors on the basis of respect for their sovereignty and independence, come to power," the analyst said.
He believes that the anti-Russian sanctions should remain enforced, as well as serious pressure. "Russia should feel that restrictions work and that the country loses much more than it wins," the political scientist said.
If Crimea had remained a part of Ukraine, Russian would not have taken decisive steps in Syria, Sherr noted. "Now, no doubt, they have an advantage in the Black Sea, which is very important if the Kremlin was going to wage war in places like Syria," he stressed.
ol