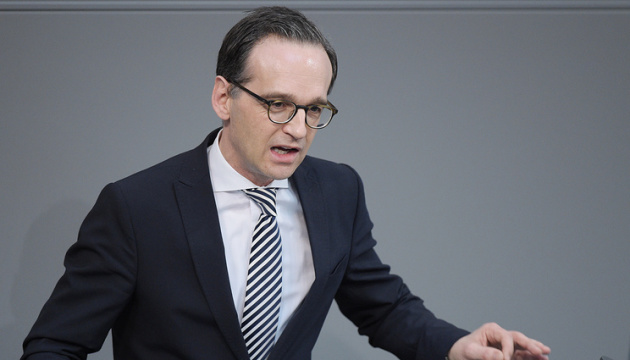 German foreign minister criticizes Russia for its activities in the world and in relation to Ukraine
German Foreign Minister Heiko Maas on Sunday, April 15, criticized Russia for its activities beyond its borders.
The minister accused Moscow of a cyber-attack on his ministry and said that Russia must change its ways, Reuters reports.
Maas listed a series of what he called problematic actions that also included the lack of progress in implementing a ceasefire in eastern Ukraine, a poison gas attack in Britain, support for the Syrian government, and efforts to influence Western elections.
"We had an attack on the Foreign Ministry where we have to assume that it stemmed from Russia," he told the German broadcaster ZDF.
"We can't just wish all that away ... And I think it's not only reasonable but necessary to point out that we do not view those as constructive contributions," he said.
Maas on Saturday called for a new international effort to end the war in Syria, and said Germany would use its relationship with Moscow to ensure Russia played a "constructive" role.